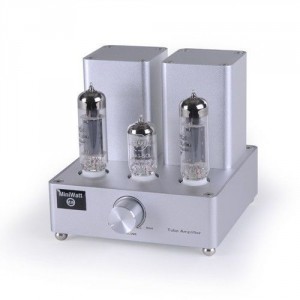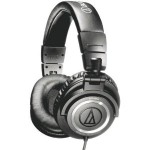 Looking for a gift for someone who loves music? Here are a few good options spanning a good selection of price ranges:
Inexpensive: a spotify subscription.  Spotify is an amazing service. You get instant access to almost any song you can think of. And you can access it from anywhere there is internet.  You can actually use spotify for free, but a premium subscription lets you listen without the interruption of banners and it lets you listen from your mobile devices. At $10/month it's music bliss for the radio head.
Moderate: a great pair of headphones and a portable amplifier.  Those sporting their stock iphone earbuds don't know what they've been missing. Music through over the headphones is like night and day.  A great pair can typically be had between $100 and $200, but they're absolutely worth it.  I'm wearing a pair of Audio Technica ATH-M50′s right now their so crisp I'd probably prefer listening through these rather than going to an actual concert.  Additionally, if you're jacking your headphone into a computer or a portable device, we highly recommend you use a portable amplifier such as the Fiio E7.  Most of your portable electronics don't have the proper power and hardware to amplify and master your audio – which is where these guys come in – the difference is just striking.
Expensive:  a vacuum tube amplifier.  Modern day stereo systems have all the bells and whistles, but sometimes you simply can't match the sultry and gorgeously full-bodied sound of a vacuum-tube amplifier.  It probably won't be cheap, but it's a beautiful centerpiece to any audiophile's collection.  These puppies typically start at $400 for the more basic systems. Two nice options are the Jolida and the MiniWatt.